Going the Extra Mile
Upon review of their financials, the Hewitts decided they wanted to eliminate their high interest credit card debt which had built up over several different cards. And given the historic low mortgage rates currently in the marketplace, they knew refinancing their current mortgage was a great way to accomplish their goal. They could pay off all of their high interest rate credit card debt and they could also get a lower monthly interest rate on their mortgage. Overall, they would save themselves lots of money in interest payments.
The Hewitts had worked hard all their lives and had always paid bills faithfully, so they did not foresee any issues when they began the process of refinancing. But almost immediately they ran into an unexpected hitch.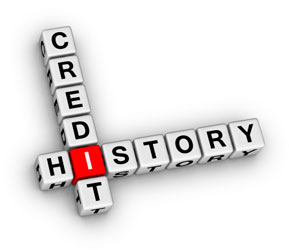 Making all the information count
"I've been trying to refinance since last December," Mr. Hewitt says. "I had accumulated quite a bit of credit card debt as I'm a self-employed building contractor and the economic downturn really hurt my business. Although I'm 70 and collecting social security, I still work full time and I still have to pay bills."
Mr. Hewitt assembled all the couple's financial information in preparation for refinancing but when they began the application process an issue arose. Mrs. Hewitt had never worked outside the home and had no official credit report in her name. She was receiving Social Security benefits but, because she didn't have a credit report, the bank could not include her income in the Hewitts' total income figure. Because they could show only part of their full family income on their application, the Hewitts' debt–to–income ratio was too high to qualify for refinance.
Determined to achieve his goal of eliminating the credit card debt, Mr. Hewitt remained vigilant. "I went through a list of three other banks, including my own bank. I even looked at a reverse mortgage. Then I went to LendingTree.com and was matched with about five more firms — and Reliance First Capital was on that list."
Knowing where to turn
Michele Sullivan was the knowledgeable representative at Reliance First Capital who was able to provide some guidance. Through the company's free Credit Coach program, a quick and effective solution for the Hewitts was identified. The Credit Coach provided useful tips which allowed Mrs. Hewitt to quickly establish a credit score.
Reliance First Capital's Credit Coach program is a free service specially engineered to help customers better understand their credit report and learn ways in which they can impact their score. The program has helped hundreds of customers improve their credit scores which has enabled them to qualify for loan programs and achieve their financial goals.

"The solution was quite simple, but the other mortgage companies I had tried to work with didn't seem to know about it," explained Mr. Hewitt. "The solution gave my wife quite a bit of credit history that she didn't have before and her score was better than mine!"
Now that Mrs. Hewitt had an official credit history and credit score, her income could be included in the family's total figure. With a balanced debt-to-income ratio, Reliance First Capital was able to easily process the refinance for the Hewitts. The Hewitts received the funds they needed to pay off their credit card debt and now they are committed to no longer carrying large amounts of debt on their credit cards.
Sullivan was not only able to find a solution that no other lender had seen or mentioned, but she also went the extra mile for Mr. and Mrs. Hewitt.
"I'm fortunate to be able to get a loan — and have chosen the right person to help me," exclaimed Mr. Hewitt. "I talked to Michele quite often through the process. I even talked to her when she was on vacation!"
"We just closed a couple of weeks ago, and Michele called me again today … just to check in and see how things are going," continued Mr. Hewitt. "I was really pleased with her and I'd recommend Reliance First Capital to anybody. They came through for me."