What You Donít Know About Appraisals Can Hurt You!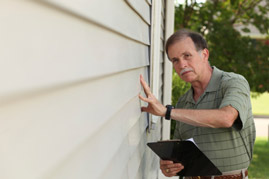 The National Association of Realtors (NAR) reported that in January of 2013, 21% of its members experienced delays in contracts and 33% had contracts fall through. What's the cause of these contract troubles? The NAR points to appraisals.

Appraisals are a key element in the mortgage process and can also be used for property tax assessments. And the value assigned by the appraiser has a direct impact on a mortgage and your taxes.

Here are the ins and outs about appraisals:

What is an appraisal?
An appraisal is an objective value assessment of a property. A qualified appraiser will evaluate the home and assign a monetary value.
What factors influence the appraised value of a home?
Geography, desirability of the neighborhood, local housing market, number of homes on the market, similar homes' sale prices, condition of the home, number of bedrooms and bathrooms, necessary repairs or upgrades, amenities, and curb appeal are all considerations.
What will be in your appraisal report?
Appraisers use standardized forms that include legal descriptions of the property, neighborhood and lot information, materials used for construction, and a grid analysis that compares the property to other similar homes recently sold.
What will the appraisal tell your lender and you?
An appraisal is the most accurate assessment of the true market value of your home. Lenders, owners, and buyers use it to understand whether the sale price and/or loan amount is in alignment with the value of the home. Lenders use the appraised value to help calculate the Loan-to-Value ratio, otherwise known as the LTV.
Will an appraisal affect my property taxes?
The answer is maybe. Appraisals are often ordered by home owners when they get their annual property tax assessment. Owners suffering sticker shock from higher property taxes because the city placed a higher value on their homes may appeal the assessed value with a property appraisal. If the appraisal comes in lower than the assessed value, property owners may ask for lower property taxes.
Who pays for an appraisal?
The owner of the home pays for an appraisal as they are the party looking to either sell their home or get a mortgage. Appraisals are non-refundable, regardless of the outcome of a sale or loan application. Lenders may help a homeowner arrange/schedule an appraisal, but the appraisal management company charges the homeowner for the appraisal. Lending companies do not receive any money for appraisals.
Who chooses the appraiser?
When a homeowner is looking for a mortgage, either purchase or refinance, neither the homeowner nor the loan office may select the appraiser. Rather, an independent 3rd party appraisal management company (AMC) is responsible for coordinating and selecting an appraiser.
You can trust your


Reliance First Capital


mortgage analyst because theyíve been put through rigorous testing and background checks by the Federal Government, State Governments and by our organization. Also, every one of our mortgage analysts are registered with the National Mortgage Licensing System (NMLS).

In addition, any information collected by our mortgage analysts are entered into and kept in our secure password-protected proprietary loan origination system, so you can be sure your information is safe.

Finally, you can verify our company by visiting:

HUD: click here

Company Web Site:
Licenses or Testimonials