Avoid These 5 Bad Renovation Investments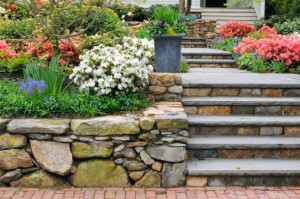 Before you start making big improvements to your home, consider which projects to pursue — particularly if you're looking to sell within the next year. Not only do some renovations not return your investment, but some projects can actually reduce your home's value.

According to Remodeling Magazine's Cost Value Report 2013, a survey that measures cost versus value, the projects that offer the most value "won't add more than 85% of the cost of doing the remodel to the value of the home if you sell within the first year of completing the work."

That means that even those projects that offer the best return on investment typically do not recover their full cost within a year of sale. Keep that in mind if you're planning to sell.

Invest wisely
A good rule of thumb is to make sure any home improvements you make, regardless of how long you're planning to stay in your home, are ones that you and your family want for personal reasons and will enjoy. Also, remember that it's good idea to invest in projects for maintenance reasons, such as fixing a roof. However, you shouldn't invest in the highest-end materials and assume homebuyers will notice and be willing to pay more. Most will simply expect things to be in working order when they buy.

For any project, evaluate the cost versus the value it will add to your home's selling price. Here are a few projects to avoid if you're simply interested in adding value to your home:
Swimming pools — Homebuyers may not view the pool in the same way as you, instead imagining hours of upkeep, high maintenance costs, and dangerous liability.
Upscale landscaping — An overly landscaped yard can be a drawback to buyers wanting to avoid extensive upkeep and cost. It also might not fit their taste in plant life, fencing, and the like. Instead, keep it simple with native plants that cost less and require little water and maintenance.
Wall-to wall carpeting — Though this was the norm years ago in many suburban homes, today many buyers prefer hardwood floors or a wood/carpet mix. Consider refinishing old hardwood floors, which costs about the same as or less than installing carpet, or installing laminate floors that are less expensive than hardwood floors.
Special-purpose additions­ — Rooms like movie rooms, saunas, wine cellars, and recreational rooms appeal to very specific tastes that all buyers may not share. Plus, these rooms can add unnecessary value to homes that buyers may not be able to afford or want in the first place. Instead, consider adding a new guest room or bathroom, which are more broadly appealing. Your best bet is to consider basic functionality that buyers will expect.
High-end upgrades — The amount of money you spend on top-of-the-line appliances and high-end marble tile may not increase a home's price, especially if they're out of the scope of other homes in your neighborhood. Just because you spend more on nice fixtures doesn't mean buyers will pay above market value for your home.
Consider that remodels like these aren't always bad news: If you're planning on staying in your home a while and your family would use and enjoy an upgrade for years to come, then you should definitely consider it. Just be aware that you may be the only ones to recognize its value!
You can trust your


Reliance First Capital


mortgage analyst because they've been put through rigorous testing and background checks by the Federal Government, State Governments and by our organization. Also, every one of our mortgage analysts are registered with the National Mortgage Licensing System (NMLS).

In addition, any information collected by our mortgage analysts are entered into and kept in our secure password-protected proprietary loan origination system, so you can be sure your information is safe.

Finally, you can verify our company by visiting:

HUD: click here

Company Web Site:
Licenses or Testimonials