Homeowner Resolutions You Need to Keep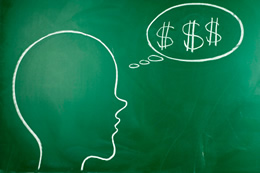 It's a new year, and we are all thinking about our resolutions. But while you're jotting down your fitness and lifestyle aspirations, be sure to consider your finances, too. Setting a few specific financial goals can make a big difference in your year.

Here are four simple resolutions that will improve your standing as a homeowner and add to your overall credit.
View your credit score — You can request a free copy of your credit report once every 12 months, so if you haven't had a look at your credit score in a while, make it your goal to do so in 2013. The three nationwide consumer reporting companies have set up a central website, annualcreditreport.com, where you can order copies of your credit report from one company or all three. They also offer phone and mail-in options. For more information about free credit reports, visit the Federal Trade Commission website.
Payments — There are several ways you can improve the way you pay your mortgage that will help you in the long run.
Automate mortgage payments to prevent possible missed or late payments (which hurt your credit score and could incur fees).
Increase your payment amount to pay off your principal faster and spend less on interest.
If it works for your budget, consider setting up bi-weekly payments.
Pay off your second mortgage — If you have a second mortgage or home equity loan, look into what you need to do to pay it off. It might not be easy, but the freedom you will have from the extra debt will give you financial breathing room.
Refinancing — Look into options for refinancing your current mortgage. Transferring from a variable mortgage to a fixed mortgage will create stability and save you money. Lowering your interest rate will also help with your overall financial goals. Keep in mind that applying those monthly savings to your mortgage or other debts will save you even more in the long run.
Take these four simple steps from resolution to reality, and you'll be a happy homeowner in 2013 and beyond!
You can trust your


Reliance First Capital


mortgage analyst because they've been put through rigorous testing and background checks by the Federal Government, State Governments and by our organization. Also, every one of our mortgage analysts are registered with the National Mortgage Licensing System (NMLS).

In addition, any information collected by our mortgage analysts are entered into and kept in our secure password-protected proprietary loan origination system, so you can be sure your information is safe.

Finally, you can verify our company by visiting:

HUD: click here

Company Web Site:
Licenses or Testimonials