How Much Can You Really Afford to Spend on a Mortgage?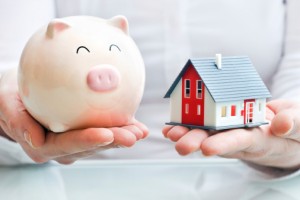 There's no general rule of thumb when trying to determine how much house you can afford; each potential homebuyer faces a unique set of circumstances (i.e., current and future earnings, loan qualifications, specific needs, etc.). But there are a host of items you will want to consider in addition to the estimated mortgage payment, including closing costs, legal fees, and projected upkeep of the home, along with budgeting for repairs.

How to begin
Start by getting pre-approved or pre-qualified with a mortgage lender, which will give you an idea of the size of the mortgage for which you can qualify. Also take into account how the mortgage might impact your lifestyle and personal budget. There are a variety of mortgage calculators online to help you out, like this one from CNN Money. But note that these calculators only take into consideration some of the key elements of the equation, such as annual income, down payment, your current monthly debt commitments (school loans, car payments, etc.), home insurance, and property taxes. Just looking at these items can sometimes skew your perspective and unintentionally lead you to think you can take out a bigger mortgage than necessary (you should never buy more house than you can afford). To figure out what you can really afford on a mortgage, think about your lifestyle and standard of living, as well as your income and what you choose to spend it on. Take into account these personal criteria:
Savings needs: Do you have to have enough cash to put away for retirement or college funds? You also need to be able to pay for other long-term expenses, such as car or student loans.
Job: Do you have stable employment? If your position or industry has a high turnover rate, check to see if you could afford to live on unemployment insurance while you look for another job.
Lifestyle: How much can you realistically spend while still maintaining your preferred quality of life? Assess how much you spend on wants versus needs, and whether you are willing to make any cuts to live in a more expensive home.
Additional expenses: If you don't have a down payment that's at least 20% of a home's purchase price, you'll have to pay private mortgage insurance (PMI). There are also monthly costs like association fees and utilities to consider, and bigger expenses like furniture and ongoing maintenance costs.
Rainy-day fund: Your mortgage shouldn't force you to live paycheck to paycheck. Make sure you have enough financial wiggle room to put money away for emergencies. At minimum, keep three to six months of income in a savings account or emergency fund to have on-hand in case of illness, job loss, or major repairs.
To find out what you can really afford, look at your budget, and then talk to a mortgage analyst. You'll want to start shopping for your mortgage before you start shopping for your house. That way, you'll know how much you can spend, and you'll ensure the house you love is also a great match with your wallet.
You can trust your


Reliance First Capital


mortgage analyst because they've been put through rigorous testing and background checks by the Federal Government, State Governments and by our organization. Also, every one of our mortgage analysts are registered with the National Mortgage Licensing System (NMLS).

In addition, any information collected by our mortgage analysts are entered into and kept in our secure password-protected proprietary loan origination system, so you can be sure your information is safe.

Finally, you can verify our company by visiting:

HUD: click here

Company Web Site:
Licenses or Testimonials