Are New Windows Really Worth it?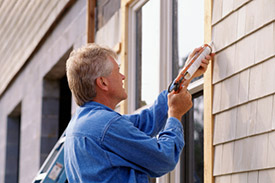 New windows might seem like a no-brainer when you're trying to reduce energy costs. However, the return on investment (ROI) is low compared to other more cost-efficient energy measures.

When you go for an all-out window replacement, it could take up to a decade to recoup the expense through reduced energy costs. Many homeowners experience similarly low energy bills in the first year after making simple repairs. In addition to windows, look to attic floors, attic hatches, recessed light fixtures, fireplaces, and door seals for potential leaks.

These leaks can be responsible for high energy costs. Although you might get a tax credit and rebates for replacing windows, you may be able to increase your home's efficiency simply by repairing a few of these leaky areas. New insulation, weather-stripping, caulking, and sealants are vastly more affordable than new windows and often have a higher ROI.

Choosing the right windows
Sometimes repairing your windows isn't an option. Some homeowners need to replace windows regardless of efficiency, either for aesthetics or because of extensive damage. If you're going to be in your home for many years, you may simply want the convenience and beauty of updated window features.

There are several things to consider when choosing replacement windows:
Aesthetic appeal — Maintain the design integrity of the home by choosing windows that are consistent with your home's style.
Energy efficiency — In the long-run, energy efficient windows are worth the initial cost. Not only will they reduce your overall energy costs, but you'll also be doing your part to help the environment.
Glazing — Double-glazed windows consist of an inner and outer layer of glass, and triple-glazed windows include three layers of glass. The small gaps between the individual glass panes are filled with a gas (typically argon or krypton), providing an insulated layer to reduce heat loss.
Coatings — Windows come with a variety of glazes, films, tints, and remittance coatings. To block the radiant energy striking a window, reflective films are effective. The downside of reflective films is that they also reduce the amount of light allowed in. Tinted glazing reflects radiant energy without reducing natural light.
Emissions — Low emission (low-E) coatings are even better than glazes and tints because they are invisible. They consist of microscopic metals that suppress, rather than reflect, radiant heat. These coatings allow high solar heat gain while preventing heat from escaping.
Frame material — Window frames come in a variety of materials. Wood, aluminum, and uninsulated vinyl are less efficient than fiberglass.
Home direction — Consider the direction your home faces. Homes that face east or west allow more solar heat in than homes facing north and south. Homes that are protected by shade won't suffer from as much sun exposure. The amount of sun exposure your house receives should impact your choices in coatings, films, materials, and tints.
When it is time to repair or replace your windows, take the time to educate yourself so that you find the right options for your budget and your needs.
You can trust your


Reliance First Capital


mortgage analyst because they've been put through rigorous testing and background checks by the Federal Government, State Governments and by our organization. Also, every one of our mortgage analysts are registered with the National Mortgage Licensing System (NMLS).

In addition, any information collected by our mortgage analysts are entered into and kept in our secure password-protected proprietary loan origination system, so you can be sure your information is safe.

Finally, you can verify our company by visiting:

HUD: click here

Company Web Site:
Licenses or Testimonials