A Little Green for a Lot of Value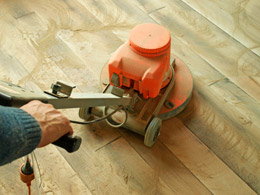 Environmental sustainability isn't just a trend. Building for sustainability means building for the long-term, so for homeowners, green building means high value.

In the green spirit, many homeowners are choosing to renovate existing homes rather than build new. The environmental impact is reduced, and the improvements in the renovated home can potentially reduce home expenses over time while increasing the home's value.

Here are four key factors to consider as you start your green renovation.
Make a list of your needs and goals.
What needs an upgrade? Is it time to replace the bathroom, or does the living room floor need an update? Assess what needs to be replaced and what can simply be repaired.
Find a green contractor.
It is important to call in an expert. Having an experienced professional on the job can help you avoid expensive errors. Many contractors specialize in eco-friendly renovation techniques and can help guide you through the process.
Look at long-term savings.
Beyond the immediate advantage of improving your home's value, you also will save money over time by reducing lost energy and lowering electric, water, and gas payments. Invest in materials and appliances that will maximize the energy you use.
Reuse all you can.
You will be able to find ways to reuse existing materials or fixtures in your own home. In addition, you can donate materials you don't keep. Hold off on the hammer and keep demolition to a minimum. For items that aren't reusable, look for options for recycling in your community.
Once you have decided to give your home the facelift it needs, make sure to contact your Reliance First Capital expert to discuss how you may be able to use your home's equity to finance your green renovation.
You can trust your


Reliance First Capital


mortgage analyst because they've been put through rigorous testing and background checks by the Federal Government, State Governments and by our organization. Also, every one of our mortgage analysts are registered with the National Mortgage Licensing System (NMLS).

In addition, any information collected by our mortgage analysts are entered into and kept in our secure password-protected proprietary loan origination system, so you can be sure your information is safe.

Finally, you can verify our company by visiting:

HUD: click here

Company Web Site:
Licenses or Testimonials