What You Should Know About Private Mortgage Insurance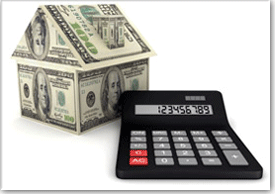 You're signing your mortgage papers on your dream house when you see the words Private Mortgage Insurance (PMI) next to a number that's raising your monthly payment.

You might wonder what it is and why it's there.

PMI is an insurance policy that protects the lender against default by the homeowner. Essentially, it allows the lender to approve mortgages it wouldn't normally be able to approve without the PMI. Many borrowers wouldn't be able to qualify for loans without PMI because the lender would not be willing to take the risk.

When a buyer doesn't have a 20% down payment or a borrower wishes to refinance more than 80% of the value of the home, PMI is generally required.

How it works
The rate for PMI is determined by several factors, including how much the down payment is, the type and terms of the loan, and the borrower's credit profile.

Although you can pay some PMI up front, it is generally a monthly line item in your mortgage payment, distributed to the insurance company by the mortgage lender annually.

Eventually, you can seek to have the PMI removed, depending on the terms of your loan. Some loans allow removal of PMI when a certain amount is paid off or when 20% equity is achieved.

FHA mortgage insurance: Slightly different rules
FHA loans are designed to encourage lenders to make mortgage credit available to borrowers who would not otherwise qualify for conventional loans on affordable terms. FHA loans are insured by the federal government through the Federal Housing Administration. These types of loans have a separate set of mortgage insurance rules as set forth by the FHA.

Currently Upfront Mortgage Insurance Premium (UFMIP) is 1.75% of the loan amount. In addition, FHA requires an annual Mortgage Insurance Premium (MIP) at varying rates. Annual premiums are broken into monthly payments and added to your mortgage payment.

For FHA loans, the MIP must be carried for either 11 years or the entire term, depending on certain loan variables.