Is Your House Working for You?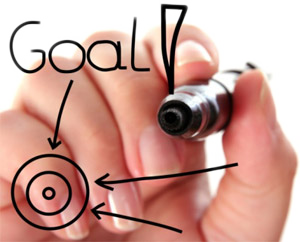 We hear a lot about home refinancing these days, but many homeowners tune out, thinking it's all hype. After all, you already have a mortgage; why would you want another one?

The fact is, homeowners don't apply for refinancing to get a mortgage — they do it to accomplish a goal. Changing your home loan can help you reach a variety of financial and life goals. Does one of these apply to you?

Save money — over the short and long term
When you qualify for a lower interest rate, you may be able to lower your monthly payments and reduce the total amount you pay on your house.

Lowering your interest rate by even a little can save you tremendously. Homeowners that got interest rates as low as 5 percent several years ago may find that current rates let them lower their monthly payments substantially. In addition, even though you'd pay less each month, the total amount of interest you pay over the life of the loan is also reduced.

The underlying benefit is more money in your pocket — now and at the end of the loan. Naturally, refinance loans do not affect the principal amount of the loan, and your overall benefit depends on many factors, including how long you intend to stay in your home.

Increase available cash
Your home equity has value and can be used to help with life's expenses. Choosing a home equity loan or cash-out refinancing gives you access to that value.

These loans are recommended for expenses such as home improvements or college tuition. Many homeowners also use equity to pay off high-interest loans or credit cards. Often, homeowners find that their mortgage payment after refinancing is less than their previous mortgage-plus-credit payments.

Make your payments predictable
Many homeowners have adjustable-rate mortgages (ARMs), which are designed to fluctuate as interest rates change. Unfortunately, not all family budgets can absorb an unexpected mortgage payment increase.

If your main goal has changed from having the lowest available interest rate to having a predictable payment, refinancing can help you reach that goal. Taking advantage of a fixed rate may save you money and stress.

Eliminate your mortgage altogether
For some homeowners, the goal is to pay off the loan entirely. For example, if you're nearing retirement, you might not want to make a monthly mortgage payment. Or perhaps you'd like to purchase a new home — and rent out your current home.

Paying off a mortgage can open up options. Refinancing can offer a chance to shorten your loan term — for example, to 10 or 15 years instead of 30 — so that you can pay off the principal faster.

How will you reach your goal?
When you consider refinancing your home, be sure you have your goal clearly in mind. Then, ask yourself a few questions:
How long do you plan on staying in your home?
How much time do you have left on your current mortgage?
Are you able to pay any fees associated with refinancing?
Are you going to save enough money or get enough funds from the refinance to meet your goal?
You work to buy your home, maintain it and pay for it. Can you make your home work for YOU?