Your Credit Score: How to Read It, What It Means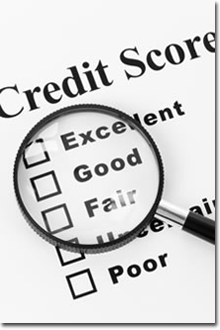 When you start your journey to homeownership or look into refinancing your current loan, one of the first items on your checklist should be "Review Credit Report." What is your credit report, where does it come from, and what does it all mean?

It's important to know how a credit report is generated, which items and activities are listed, what factors have a positive or negative impact on your score, and what steps you can take to help adjust your credit report.

Building a history
If you have ever received a credit card, student loan, auto loan, or mortgage, then you have a credit report. Potential creditors, landlords, employers, government licensing agencies, and insurance underwriters can use the information on your report to determine your eligibility and more.

Potential creditors can see whether you pay your bills on time and in full; how many credit cards you hold and the balances you owe; the total credit that has been extended to you; and how much you still owe on that total. The report also contains your personal information, your full credit information, public records, any inquiries about the report, and your credit score.

The report does not contain information about your medical history, race, gender, religion, national origin, political preference, or criminal records.

Understand your number
The credit score represents a summary evaluation of your credit worthiness. Fair, Isaac & Company (FICO) is one company that compiles creates a score based on information in your report that is like a grade — a reflection of your credit history.

Credit scores range from 300-850, and the higher the better.
Excellent — 800 and up
Good — 725-799
Fair — 600-724
Poor — lower than 599
This is the number that your creditors look at to help determine your credit qualifications.

How it works
Your credit report can work in your favor when you have positive information. Negative information may hurt your chances of qualifying for credit or low-interest loans. It can also be a factor in job applications or professional advances and in renting or purchasing a home or insurance.

Naturally, a history of late payments or loan defaults can decrease your score. In addition, other actions, like closing a credit account when you have only have a few credit accounts, can also decrease your overall score.

A poor credit score or negative credit information isn't the end of the world, but it is something you should pay attention to. When you have a low score, you can work to improve it.

A knowledgeable advisor can help you understand the problems in your report and find ways to improve it. Reliance First Capital has a free "Credit Coach" program which assists consumers with understanding their credit report and working on improving it as well. If you have questions or would like to know about improving your credit report, give your Reliance First Capital mortgage analyst a call and ask him/her about the "Credit Coach" program.
You can trust your


Reliance First Capital


mortgage analyst because they've been put through rigorous testing and background checks by the Federal Government, State Governments and by our organization. Also, every one of our mortgage analysts are registered with the National Mortgage Licensing System (NMLS).

In addition, any information collected by our mortgage analysts are entered into and kept in our secure password-protected proprietary loan origination system, so you can be sure your information is safe.

Finally, you can verify our company by visiting:

HUD: click here

Company Web Site:
Licenses or Testimonials